Reason 11 Music Production Software
What's new in Reason 11
The DJMixClub knows nailing the right sound quickly is vital to your creative process. At the heart of Reason is a virtual studio rack where you craft the sounds your music needs, starting from scratch or from Reason's massive, multi-gigabyte sound library. From synthetic and electronic to acoustic and organic, Reason has you covered; while its integrated browser helps you quickly find and audition the perfect sounds for any genre. Synthesizers, instruments, effects - as many as you need. Brimming with more than 29,000 meticulously sculpted synths, samples, drum kits, loops, and FX, Reason's onboard sound bank is renowned for putting everything you need to craft your music right at your fingertips. Now Reason 11 ups the ante with a squadron of new features and effects to ignite your creativity.
The Reason Rack Plug-in is included with Reason 11
Nothing captures the playful spirit of music-making and sound-sculpting more than the Reason Rack. And now you can use it as a plug-in with your favorite DAW or produce music directly in Reason standalone. With the Reason Rack Plug-in, you can make music with all of Reason's cherished instruments, effects, and sounds in whatever DAW you choose. Used like this, Reason is a gargantuan expansion to your studio setup with its synthesizers, drum machines, samplers, MIDI effects, sampled instruments, and creative effects. With the Reason Rack Plug-in, you deploy the instruments and effects just like you do in Reason. You can combine or stack them and add Reason's Player MIDI FX devices. Want more options? You can also expand the Reason Rack Plug-in with exclusive Rack Extension plug-ins to create the ultimate studio rack of your dreams!

New Reason Rack devices
Reason 11 comes with five new rack devices that open up new sonic vistas for your music. Quartet Chorus Ensemble gives you four different flavors of chorus and ensemble effects, ranging from classic vintage chorus to the unique sound of granular ensemble. Sweeper Modulation Effect is a versatile phaser, flanger, and filter unit with extensive dynamic modulation options that go far beyond a traditional LFO. Also on tap are rack unit versions of three go-to Reason console modules: Reason's Master Bus Compressor, which gives your audio radio-ready punch and apparent loudness; Channel Dynamics, which provides compression, expansion, and gating; and Channel EQ, the legendary equalizer featured on countless hits. Longtime Reason aficionados will welcome these indispensable console modules to the Reason Rack, where they can now be applied anywhere in your signal flow.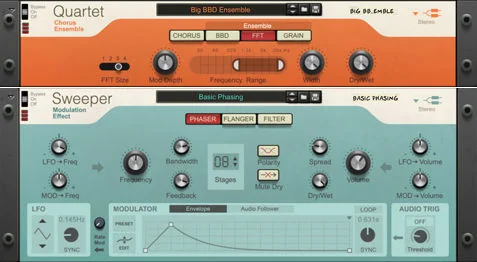 New workflow enhancements
Reason Studios also made a number of improvements to Reason's creative flow that will help you work faster and more efficiently. Curved automation lets you draw fluid curves in your automation for smoother mixes. With audio clip crossfades, adjacent clips can now crossfade into each other. In the sequencer, you have increased vertical track height, which is now adjustable on a per-track basis. There's a new pen tool to draw multiple notes — a real time saver for drum programming! A MIDI note mute tool lets you mute and unmute separate notes to quickly audition different pattern variations. There's also an option for showing played and selected notes in key edit, which gives you a clear overview when editing or playing MIDI. Additional workflow enhancements include absolute snap, draw automation point at same level, and a new shortcut for moving notes an octave.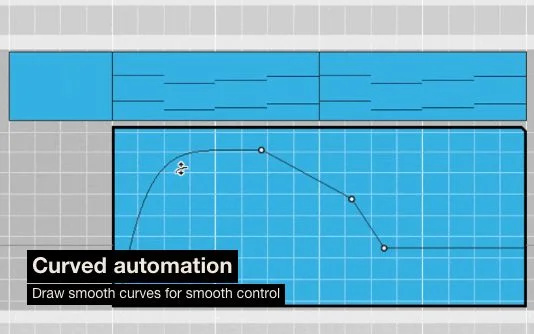 Countless reasons to love Reason
When used standalone, Reason is a powerful virtual studio for fast and creative music production. Reason's open architecture and anything-goes cabling philosophy have won over legions of fiercely loyal devotees worldwide. Unique among DAWs, Reason's logical workflow and gorgeous, highly responsive graphical interface emulate a real recording studio (complete with racks full of insanely great gear). It's intuitive whether you're an experienced engineer or just getting into music production. With easy, comprehensive sequencing and effortless audio recording on unlimited tracks, you can create beats; build your Reason Rack with VST plug-ins, Rack Extensions, and amazing built-in instruments, FX, and utilities (17 premium instruments, 29 audio effects, and 11 MIDI FX and utilities); and mix down on Reason's legendary modeled large-format console.
Reason has a unique way of handling tempo, key, and pitch. Record first and find the right tempo later with Reason's always-on, real-time project-wide time stretch. Want to audition how your song sounds in a different a key? Keep the tempo and transpose the audio. Tweak your vocal performances to perfection with Pitch Edit. With Reason, it's easy to rework, re-sample, or reshape your recordings into something completely new.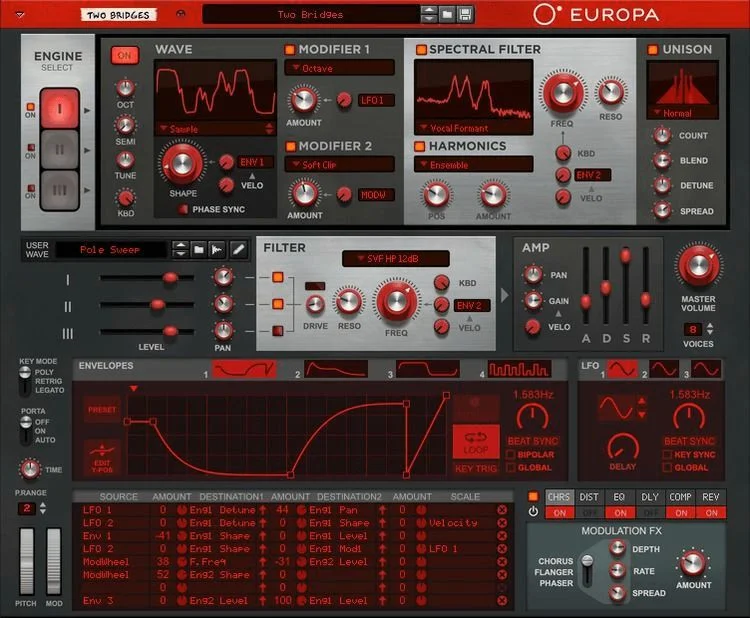 Drag-and-drop, or patch from scratch
With Reason, you don't have to patch anything if you don't want to. Simply drag-and-drop instruments onto tracks and effects devices onto instruments, and Reason automatically makes the connections — just like any other DAW. But when you're ready to roll up your sleeves and throw some patches, hit the Tab key to turn Reason's rack around, and you're in modular heaven with a world of sonic possibilities at your disposal. Your imagination is the only limitation.
Reason: there's nothing else like it
Experiment and have fun as you patch audio and control voltages freely between devices in the rack to build truly monstrous sounds. Use samples in Europa's Spectral Filter to generate sample-based filter curves — or draw your own. Process a guitar through Thor's LFOs, envelopes, and step sequencer. Drop a sample into Grain and marvel at the endless sonic mutations you can create with its available playback algorithms, modulation, routing, and effects. Patch a vocal through Radical Piano's audio input to enhance it with shimmering grand piano string and body resonance. Try that with any other DAW! You get the idea. Simply put, there is no other DAW like Reason.
Instruments included with Reason 11:
Europa Shapeshifting Synthesizer

Grain Sample Manipulator

Klang Tuned Percussion Instrument

Pangea World Instruments

Humana Vocal Ensemble Instrument

Radical Piano — advanced acoustic piano

Monotone Bass Synthesizer

Rytmik Drum Machine

Kong Drum Designer

Thor polysonic synthesizer

NN19 sampler

NN-XT advanced sampler

Malström graintable synthesizer

Dr. Octo Rex loop player

Redrum pattern-based drum machine

Subtractor analog subtractive synthesizer

ID-8 songwriter's toolbox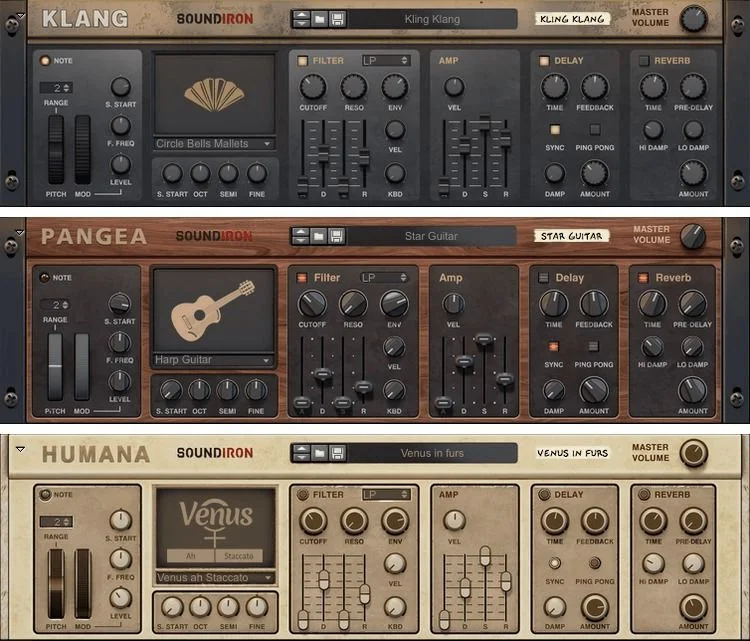 Included effects:
NEW

Quartet Chorus Ensemble

NEW

Sweeper Modulation Effect

NEW

Master Bus Compressor

NEW

Channel Dynamics

NEW

Channel EQ

RV7000 MkII advanced convolution reverb

The Echo high-quality delay & tape echo

Softube Guitar amplifier with amp and cabinet modeling

Softube Bass amplifier with amp and cabinet modeling

Scream 4 Sound Destruction Unit

Alligator triple channel pattern-based gate

Pulveriser distortion, compressor and envelope follower module

Synchronous Effects Modulator

Neptune pitch corrector and voice synthesizer

Audiomatic Retro Transformer

MClass 4-band mastering EQ

MClass Dual-band stereo imager

MClass Stereo compressor with sidechain input, soft-knee mode and CV out

MClass Maximizer with look-ahead and soft clip

RV-7 digital reverb

DDL-1 digital delay line

D-11 foldback distortion

ECF-42 envelope-controlled filter

DF-101 chorus/flanger

PH-90 phaser

COMP-01 compressor

PEQ2 2-band EQ

BV512 vocoder with 4 to 512 bands and equalization

UN16 unison
Player MIDI effects and utility devices:
Scales & Chords

Dual Arpeggio

Note Echo

RPG-8 Monophonic Arpeggiator

ReGroove Mixer real-time groove console

Matrix pattern-based sequencer

Pulsar Dual LFO

14:2 mixer w/ EQ and effects send/return

6:2 channel stereo line mixer

Spider Audio Merger & Splitter

Spider Control Voltage Merger & Splitter

Combinator, for building chains of instruments, effects, and pattern sequencers
Player MIDI effects and utility devices:
Scales & Chords

Dual Arpeggio

Note Echo

RPG-8 Monophonic Arpeggiator

ReGroove Mixer real-time groove console

Matrix pattern-based sequencer

Pulsar Dual LFO

14:2 mixer w/ EQ and effects send/return

6:2 channel stereo line mixer

Spider Audio Merger & Splitter

Spider Control Voltage Merger & Splitter

Combinator, for building chains of instruments, effects, and pattern sequencers
Tech Specs
Software Type:

DAW

Platform:

Mac, PC

Upgrade/Full:

Upgrade

Download/Boxed:

Boxed

Academic Version:

Yes, 5-seat Network License

Bit Depth:

64-bit

Format:

VST3

Hardware Requirements - Mac:

Intel Core i5 or higher, 8GB RAM or more recommended

Hardware Requirements - PC:

Intel Core i5 / AMD Athlon X4 or higher, 8GB RAM or more recommended

OS Requirements - Mac:

OS X 10.11 or later

OS Requirements - PC:

Windows 7 SP1 or later

Manufacturer Part Number:

101100380